Ethics and integrity are two fundamental values that the Atalian Group promotes in its business relations with its partners.
Our objective is to guarantee that all of our subsidiaries behave ethically and carry out their business in accordance with the applicable laws and regulations, so as to ensure peace of mind as we pursue our development and assume our social responsibility.
Since 2018, the Atalian Group has been built and strengthened around a compliance programme that meets the requirements of the legislative and regulatory framework of the territories in which it operates. This compliance programme is based on codes, procedures and initiatives covering all compliance issues that could potentially arise.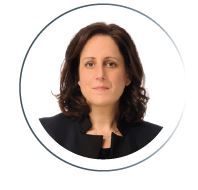 Ethics and integrity guide the Group's behaviour, decisions and actions in all domains: economic, financial and societal.

Ruthy Zaghdoun, Group Corporate Secretary (Global Head of Tax, Legal, Compliance, Internal Audit and Communication)

The Group benefits from a worldwide network of Compliance officers which helps to guarantee a culture of transparency wherever it operates.

Margaux Halpern, Group Compliance Officer
The role of the local Compliance Officers is to support the Group Compliance department in the roll-out of the new procedures to employees, but also to ensure upstream that local specifics have been taken into account. Their mission is to ensure that the employees in their regions understand and use the procedures, by training them and monitoring the application of these new rules, under the supervision of the Group Compliance Officer. In this way, they help to encourage exchanges and to promote a culture of transparency.