ATALIAN has always been committed to developing the skills of its employees. It is with this in mind that the Group launched in France ATALIAN Academy, dedicated to internal training, at the beginning of 2021.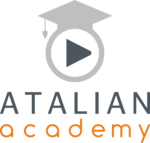 An initial one-year training session, 100% digital, alternating e-learning and virtual classes, will be set up in the coming weeks: Become a Branch Manager.
This programme has been co-constructed with the INHNI and will involve internal tutors who will share their expertise, so thank you to them for their investment!