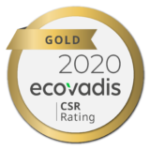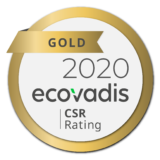 The Atalian Group's social responsibility is commensurate with its position within its business sector. The Group has more than 137,000 employees worldwide, in business lines with considerable economic, social, environmental and societal stakes.
To measure its impacts and progress, the Atalian Group has set up a global reporting system that includes nearly 70% of the GRI G4 indicators. Its performances are improving year after year. In 2020, the Group was awarded the EcoVadis gold medal for the third consecutive year.
OVERALL SCORE
In its business sector, the Atalian group is one of the
4% of companies best rated by EcoVadis.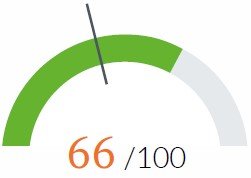 DISTRIBUTION OF THE OVERALL SCORES
OF FACILITY MANAGEMENT COMPANIES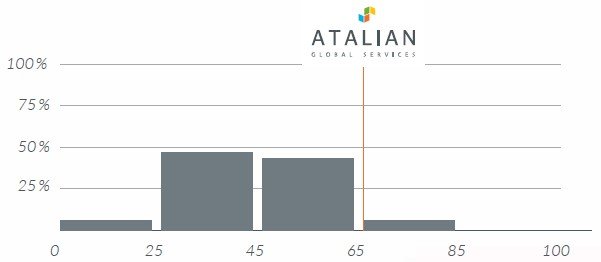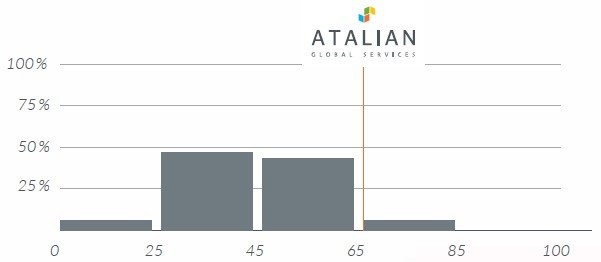 ATALIAN SCORE ON THE VARIOUS ASSESSMENT CRITERIA


ENVIRONMENT
Top 7 %


SOCIAL & HUMAN RIGHTS
Top 11 %




SUSTAINABLE PURCHASING
Top 5 %




ETHICS
Top 17 %


All our actions are carried out in compliance with the UN Global Compact and in accordance with the ISO 26000 standard. The range of certifications by business line reflects ATALIAN's commitment.

CLEANING
& RELATED SERVICES
ISO 9001
OHSAS 18001
ISO 14001
MASE
3D certification

MULTI-TECHNICAL
& INFRASTRUCTURE ELEMENTS
ISO 9001
MASE
Qualibat
Qualifelec
Operation of HQE buildings

SECURITY, SURVEILLANCE
& SAFETY
ISO 9001
ISO 45001
MASE