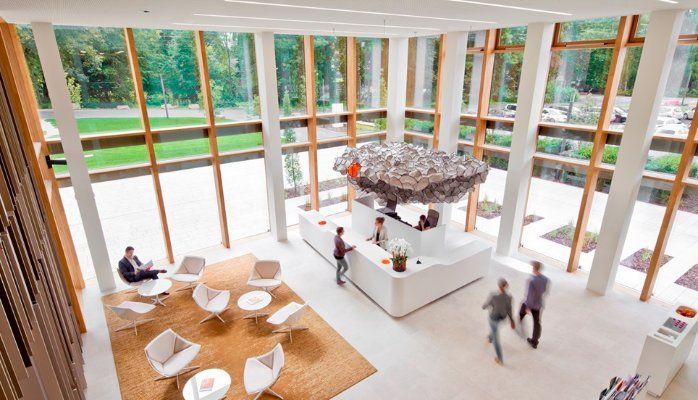 ATALIAN forges a partnership with Immowell Lab
The French innovations ecosystem is moving fast: more than 1000 new start-ups are born each year in France.
In order to capture a maximum of opportunities in this pool of ideas, ATALIAN's Innovations Department has forged a strategic partnership with Immowell Lab, an accelerator that supports start-ups on the theme of "well-being through real estate". This approach also aims to position the Group on new trends for real estate and FM, in order to offer differentiating offers and meet new requirements expressed by our customers.
Each quarter, the corporate partners form a selection committee and attend the "pitches" of ten start-ups. Selected from hundreds of candidates, these start-ups are required to give a 7 minute presentation, followed by 3 minutes of questions and answers. The committee evaluates their offer, the market, their business model and the team, the final score then allowing them to join the accelerator or not. This is followed by a networking phase that deepens the concepts and identifies the first lines of collaboration with the most relevant startups for our businesses.
February 6th was the first selection committee of 2018, in the presence of Vinci Facilities, Bouygues Construction, Sanofi, Kaufman & Broad, and of course ATALIAN. Our representatives particularly remembered two interesting start-ups:
– Foodles: new generation corporate catering for SMEs, subsidiary sites of major groups, or coworking spaces. Foodles offers high-quality and affordable cooked meals (€ 4 per dish, € 9 menu) delivered the same day, and made available at the workplace in connected refrigerators.
– MVAW: bio-inspired air treatment systems. MVAW offers furniture which allows the integration of vegetative wall space, thus increasing the absorption of VOC, PM2.5 and CO2 emissions present in the work environment.
Indeed, these innovative offers may be relevant to customers that ATALIAN wishes to support in the management of their various recreational spaces.
See you in May for the next Immowell Lab Selection Committee, and lots of new innovative offers!