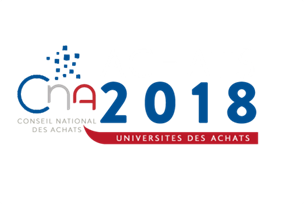 ATALIAN official partner of the 3rd edition of the Procurement Universities
ATALIAN will be present at the 3rd edition of the Procurement Universities, organized by the CDAF; a federating event of the procurement community that takes place on Monday, May 14, 2018 at the Palais des Congrès in Issy les Moulineaux.
The event aims to increase the level of global knowledge of the purchasing function through inspiring interventions and break with the established model. In particular, it provides an opportunity to take stock of the major concerns of the sector as well as the issues ahead.
The day will be punctuated by plenary lectures and thematic workshops on purchasing expertise (economy, growth, competitiveness, employment). As an institutional partner, ATALIAN is organizing a thematic workshop on the day. For this, Philippe LEONARD, Director Corporate Strategy and Eric LEFIOT, Deputy General Manager will speak on the theme "Innovating in FM: men and women on the front line" and will be accompanied by Antoine BILHER, Head of Service and Real Estate Operations at Air France.
Click on the link to register for the on the website: https://evenement.cna-asso.fr/