A GLOBAL LEADER OF FACILITY MANAGEMENT
ATALIAN Global Services is a French independent Group and a leading provider of global services. 
Each day, the Group's 100,000 employees work with companies and public authorities to devise solutions that match their requirements.
More than 25,000 clients already place their trust in ATALIAN, which generates a yearly turnover of 2.0 billion euros (forecast 2017). A recognised expert for more than 70 years, ATALIAN is committed to bringing value to its clients on a daily basis.
ATALIAN provides its services to both public and private clients coming from a variety of business sectors such as Agri-business, Industry, Healthcare, Hospitality, Luxury, Tertiary, Transport, Retail, etc.
ATALIAN offers a number of key service lines:
Facility Management

Cleaning
Technical maintenance

Security
Airport Assistance

Front of house

Energy Management

Landscaping

Finishing works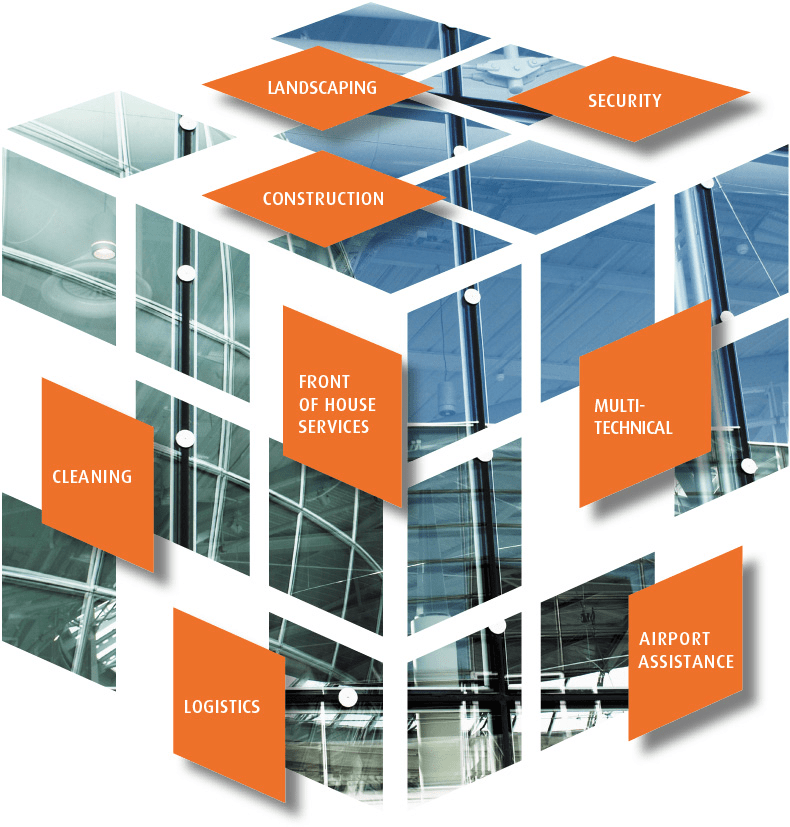 A GLOBAL PLAYER OFFERING PERSONALISED SERVICES
ATALIAN operates in more than 31 countries across Europe, North America, South-East Asia and Africa. This global expansion strategy is made possible by the financial robustness of the company, which allows it to maintain a dynamic investment strategy and an excellent integration model. 
Joint Venture ATALIAN Servest
In the United Kingdom,  ATALIAN and Servest have joined forces to form ATALIAN Servest Ltd., a 50/50 joint venture that provides you with a global, integrated facilities management solution. This set-up enables clients to capitalise on the existing reputations and successes of both organisations and to benefit from their strong operational and worldwide service offering.
• A truly integrated multi-business expertise
• The strength of an international Group and the flexibility of an independent company
• A culture of entrepreneurialism, pragmatism and proximity to its clients
• A strong and recognised commitment to CSR
DYNAMIC AND PROFITABLE GROWTH